Eiffel Tower Viewing Deck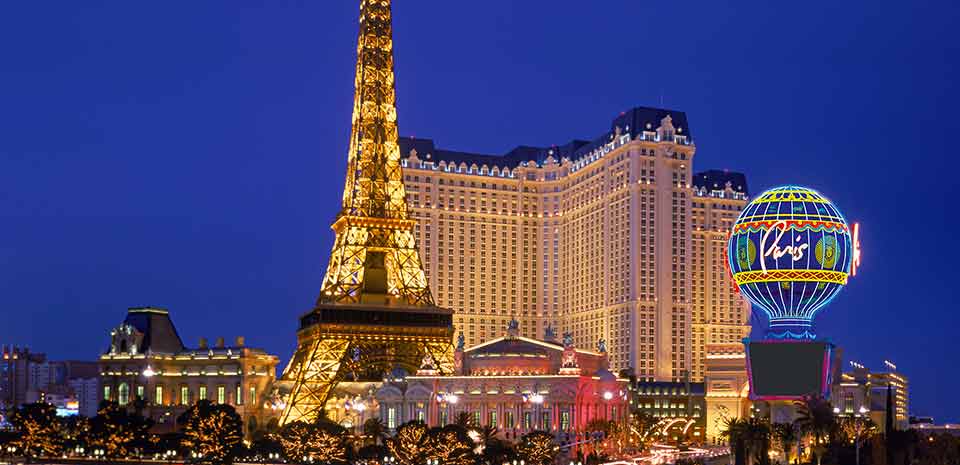 A Parisian Proposal. Everybody dreams of falling in love in Paris, so why not propose there? The Paris chapel offers Eiffel Tower marriage proposal amenities, giving you the chance to pop the question in a semi-private area of the Eiffel Tower. Please inquire for more details.
Love is great and all, but a spectacular view is even better. And where can you get one of the best views of the city? The Eiffel Tower Viewing Deck, duh! Oh, and it's not just a tourist thing, this is an every person thing. Yeah, we're talking to you locals.
If you are single, you can have your "Sleepless in Seattle" moment and meet the love of your life up there. If you're in a relationship, you can pop the question get a birdseye view of The Strip. And if you've been hitched for awhile, then it's a great thing to see with your lover. The unbeatable views are well worth the ascent 50 stores up. You'll get to see the Bellagio Fountains, the beautiful Vegas Valley, the surrounding mountains and of course, the tipsy pedestrians having a good time.
And if you're anything like us, and get hungry every five minutes, you can prance your merry self to the Eiffel Tower Restaurant located on the 11th floor. Or if you already know yourself, make a resi and plan your viewing deck ticket around it. Go check out this beaut and bask in the views that come along with it.
Eiffel Tower Viewing Deck Location
The Eiffel Tower Viewing Deck address is
3655 Las Vegas Blvd S, Las Vegas, NV 89109
The Eiffel Tower Viewing Deck at the Venetian is located on the
east side central part of the Las Vegas Boulevard.
Map Location Of The Eiffel Tower Viewing Deck