Impressive Aria Hotel And Casino Review
Impressive Aria Hotel And Casino Review
The Aria Hotel and Casino is a 5 star luxury casino resort with luxury suites offering you the best in accommodations. Centrally located to further enjoy what Las Vegas has to offer. The aria offers you the best in accommodations, gaming, dining and entertainment.
The Aria features 2,995 rooms in two towers at 61 floors and 51 floors each. 2,200 rooms have balconies. The rooms have floor to ceiling windows for a spectacular view. The Aria is a laid back, classy and spacious casino with an expansive casino floor filled with table games and slots.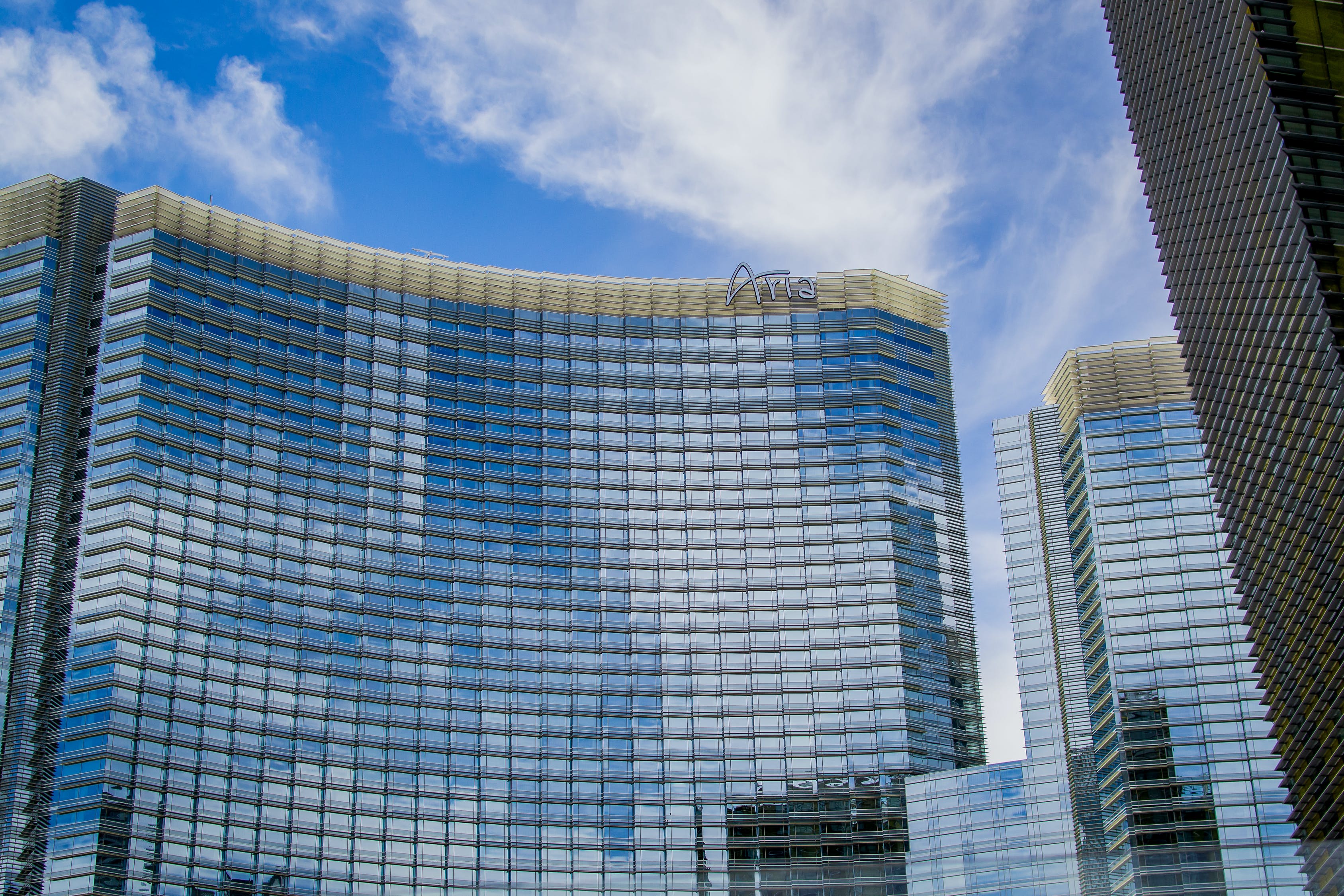 Start Your Stay In Las Vegas By Booking Your Room At The Aria Hotel and Casino
⇩ ⇩ ⇩ ⇩ ⇩ ⇩ ⇩ ⇩
Book Your Aria Hotel Room Now
Best Price Guarantee
Click Here For Details At Vegas.com

Aria Hotel And Casino Location
Aria Hotel address is
3730 S Las Vegas Blvd, Las Vegas, NV 89158
Aria Hotel And Casino is located on the west side in the City Center complex
of the Las Vegas Boulevard close to the Cosmopolitan.
Aria Hotel and Casino Map Location
Walking Distance From Aria Hotel And Casino To:
New York New York
15m
1.8
Aria Hotel And Casino Things To Do
Nightclubs & Bars
Lift Bar, Lobby Bar, JEWEL Nightclub, Gem Bar, Sports Bar,
Pools
Cabanas for personalized service with luxurious amenities, Aria Pools features the Sky pool and is an upscale exclusive pool, LIQUID Pool Lounge is an adult only hideaway, Pool Bar offers convenience in making your next selection.
Art Exhibit
ARIA Fine Art Collection featuring work by acclaimed painters, sculptors and installation artists.
Spas & Fitness
The Spa at ARIA, The Salon at ARIA, Fitness Center
Shopping
Shop for anything at Aria for essentials, souvenirs, apparel, jewelry, watches, gifts, specialty items, art and much more. Featured stores include Elements, Elena Bulatova Art Work, Essence, Optica, Radiance, Sundries Express, Terrene, The Art of Richard Macdonald and the Spa and the Salon at the Aria.
Aria Hotel And Casino Restaurants
Asian
Din Tai Fung offers their specialty steamed dumplings and noodles.
French
Bardot Brasserie for classic French cuisine with a twist, ARIA Patisserie only gives the freshest seasonal ingredients daily.
Thai
Lemongrass for the modern interpretation of Thai cuisine.
Italian
Carbone delicious Italian and American cuisine.
Chinese
Blossom delivers exquisite Chinese cuisine.
Steaks
Jean Georges traditional steakhouse.
Seafoods
CATCH for Asian-influenced sushi, seafood and steak.
Mexican
Javier's is a Southern California favorite now on the Strip.
Aria Hotel And Casino History
Aria Hotel and Casino is part of the City Center complex and is the only casino in the City Center complex. The Aria 5 star Hotels complex consists of two curvilinear glass towers at the highest level of 61 stories with the other tower at 51 stories. The Aria opened on December 16, 2009. It cost $2.7 billion to construct the Aria along with the City Center complex totaling $9.2 dollars.
The Aria was conceived by by what is now MGM International in 2006 on land between the Bellagio and Monte Carlo(now Park MGM) previously occupied the Boardwalk Hotel. Construction was completed in 2009 and opened on December 16, 2009.
Infinity World Development, part of Dubai World, acquired a 50% stake in the City Center complex. The Aria is jointly owned by MGM Resorts International and Infinity World Development.
Start Your Stay In Las Vegas By Booking Your Room At The Aria Hotel and Casino
⇩ ⇩ ⇩ ⇩ ⇩ ⇩ ⇩ ⇩
Book Your Aria Hotel Room Now
Best Price Guarantee
Click Here For Details At Vegas.com