Murray The Magician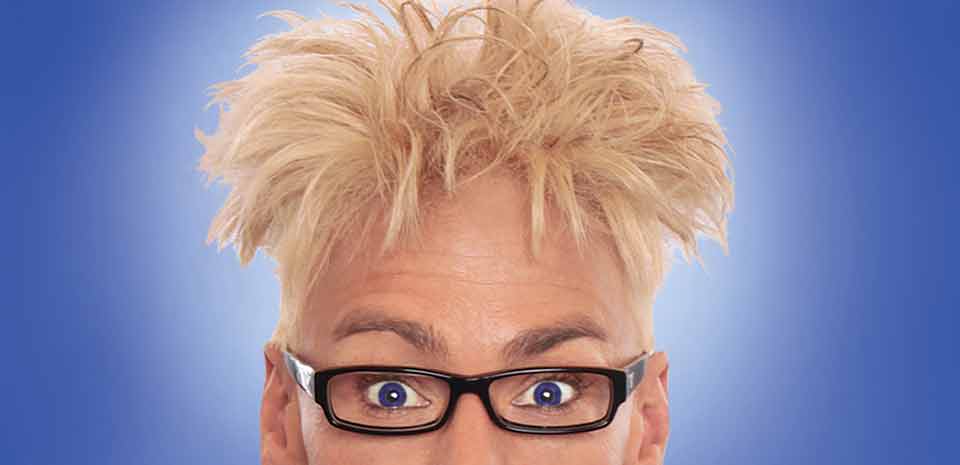 With his wild, electric blond hair, Murray is hard to miss. Some 22 million viewers nationwide watched the charismatic magician perform as a semifinalist on the NBC hit show "America's Got Talent."
He did the largest magic trick ever performed on the show by making a 1918 steam train locomotive vanish in mere seconds. Now you can see Murray perform live on the Vegas stage. Murray is well known for his larger-than-life illusions, such as making a Ferrari appear from thin air and transforming a showgirl into a 450-pound tiger. With a knack for keeping his audience entranced with amazement, his show gives his onlookers a uniquely immersive experience.
During the show he performs two of his signature illusions in the middle of the audience, giving them an intrusive 360-degree view of him and his tricks while leaving no hiding space. Even when he's on stage, the showroom makes everyone feel like they are up close to Murray and his mind-blowing magic.
Aside from "America's Got Talent," Murray has been featured in various other TV shows. He has guest starred as a magic expert on the History Channel's hit TV series "Pawn Stars." His other TV credits include VH1's "Celebracadabra" and "Tough Love," Comedy Central's "Reno 911," NBC's "Last Comic Standing" and Fox's "Celebrity Blind Date."
Murray The Magician Is Appearing At The Tropicana
Murray The Magician Performance address is
3801 Las Vegas Blvd South, Las Vegas, NV 89109
The Tropicana is located on the west side south end of
the Las Vegas Boulevard next to the MGM Grand.
Map Location Of The Tropicana