Museum Of Dream Space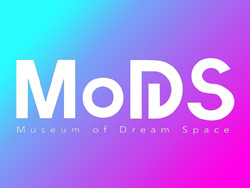 Dreamy, ethereal, and fully immersive, the Museum of Dream Space inside the Grand Canal Shoppes transports visitors into a stunning new dimension filled with art installations to be touched and experienced from a first-person perspective. 
The Museum of Dream Space (aka MODS) aims to be the first art museum to feature primarily digital art in the United States. Their fundamental influence is the unbelievably talented Japanese artist Yayoi Kusama, who is most well-known worldwide for her "infinite rooms." Her unique avant-garde blend of multiple art styles like pop-art, American Abstract Expressionism, and Surrealism made her one of the most important living artists to come out of Japan.
MODS aims to bring Kusama's iconic, interactive art style to a larger audience through the blended use of both physical and digital mediums. And if their other two locations are any indication, they've been a massive success in creating these incredibly accessible art spaces.  Their installations range from projection rooms that can recreate an infinite number of environments to spaces filled with dangling plasma globe lightbulbs that emit a rainbow of neon colors.
MODS also has a rotating roster of featured artists that run the gamut of modern art styles complement their permanent exhibits.  Photography is also encouraged, and they allow the use of small professional equipment to get that perfectly magical photo. Just be sure that you aren't making other visitors wait by taking up one particular exhibit for too long.  Book your tickets to the Museum of Dream Space today and immerse yourself in a world of otherworldly beauty that you can only experience within the walls of this stunning, digitally created fantasy.
Museum Of Dream Space Location
The Museum Of Dream Space address is
3355 Las Vegas Blvd S, Las Vegas, NV 89109
The Venetian Museum Of Dream Space attraction is located on the
east side central part of the Las Vegas Boulevard.
Map Location Of Venetian Grand Canal Shoppes