Found

142

results listed below in

Articles
SPA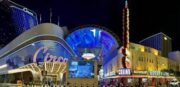 Nestled in the heart of downtown Las Vegas, the Circa Casino Spa is a true oasis of calm and relaxation. As one of the newest and most luxurious spas in the city, it offers visitors a range of treatments and services that are designed to rejuvenate the mind, body, and spirit.
From the moment you step into the spa, you'll be transported to a world of tranquility and indulgence. The space is designed with a modern, sophisticated aesthetic, featuring sleek lines, soft lighting, and a muted color palette that creates a sense of serenity and calm.
Continue reading →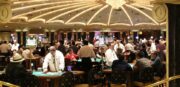 If you're looking for a luxurious spa experience in Las Vegas, look no further than Qua Baths and Spa at Caesars Palace. This world-renowned spa is a must-visit for anyone seeking a peaceful and rejuvenating oasis in the midst of the bustling city.
From the moment you enter the spa, you are transported to a world of tranquility and relaxation. The soothing lighting, warm colors, and soft music all work together to create an atmosphere of serenity and calm. The staff is also incredibly welcoming and attentive, ensuring that you feel at ease throughout your entire visit.
Continue reading →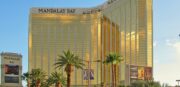 The Mandalay Bay Spa in Las Vegas is a luxurious retreat that offers a wide range of spa treatments and services. Located within the Mandalay Bay Resort and Casino, the spa provides a tranquil and peaceful oasis from the hustle and bustle of the Las Vegas Strip.
Upon entering the spa, guests are greeted with a serene and calming atmosphere. The spa is beautifully decorated with warm colors, soft lighting, and elegant furnishings, creating a welcoming and relaxing environment.
Continue reading →