Why is Las Vegas popular?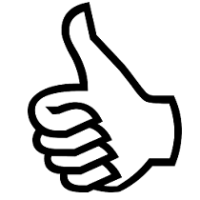 Las Vegas is one of the most popular tourist destinations in the world, attracting millions of visitors each year. There are many reasons why Las Vegas is so popular, ranging from its vibrant nightlife to its world-class entertainment, luxury hotels, and unique attractions. In this article, we'll explore some of the key factors that make Las Vegas such a popular destination.


Entertainment

One of the main draws of Las Vegas is its entertainment options. From extravagant stage shows and concerts to comedy acts and magic shows, there is something for everyone in Las Vegas. The city has a long history of hosting some of the biggest names in entertainment, such as Elvis Presley, Frank Sinatra, and Celine Dion. Today, visitors can enjoy shows by popular performers such as Britney Spears, Jennifer Lopez, and the Cirque du Soleil.

Casinos

Las Vegas is known as the gambling capital of the world, with its countless casinos and gaming opportunities. Visitors can try their luck at slot machines, table games like poker and blackjack, and sports betting. The city is home to some of the largest and most extravagant casinos in the world, including the Bellagio, the Venetian, and the Wynn.

Luxury Hotels

Las Vegas is famous for its luxurious hotels and resorts, which offer an unforgettable experience for visitors. From the opulent Bellagio to the iconic Caesars Palace, each hotel has its unique style and amenities, including world-class spas, fine dining restaurants, and lavish pools. Many of the hotels also offer shows and entertainment, making them a one-stop-shop for a complete Las Vegas experience.

Nightlife

Las Vegas has a vibrant nightlife scene that attracts visitors from around the world. From upscale lounges and nightclubs to dive bars and rooftop parties, there is something for everyone in Las Vegas after dark. The city's clubs and bars feature some of the most famous DJs and musicians, and they are known for their over-the-top extravagance and energy.

Shopping

Las Vegas is a shopper's paradise, with its high-end boutiques, designer shops, and luxury malls. The Forum Shops at Caesars Palace and the Grand Canal Shoppes at the Venetian are two of the most popular shopping destinations, offering a mix of high-end designer brands and specialty stores. Many of the hotels also have their unique shopping options, making it easy for visitors to indulge in a little retail therapy.

Food and Dining

Las Vegas is home to some of the world's best restaurants, with celebrity chefs such as Gordon Ramsay, Wolfgang Puck, and Bobby Flay opening their flagship restaurants in the city. Visitors can indulge in everything from steak and seafood to Italian and Asian cuisine, with many of the restaurants featuring Michelin-starred chefs and award-winning menus.

Attractions

Las Vegas is home to several unique attractions that can't be found anywhere else in the world. The High Roller Ferris wheel, the Fountains of Bellagio, and the Mirage volcano are just a few of the iconic landmarks that make Las Vegas so special. Visitors can also enjoy outdoor activities such as hiking in nearby national parks, golfing at world-class courses, and taking helicopter tours of the Grand Canyon.

In conclusion, Las Vegas is popular for many reasons, ranging from its entertainment options and luxury hotels to its nightlife, shopping, and unique attractions. The city offers something for everyone, making it a popular destination for families, couples, and solo travelers alike. Whether you're looking to gamble, party, or simply enjoy the luxurious amenities, Las Vegas is a city that should be on everyone's travel bucket list.