When is the best time to travel to Las Vegas?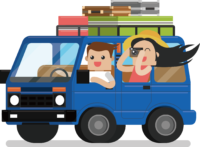 Las Vegas is a year-round destination, but the best time to travel depends on your preferences and what you plan to do during your trip. Here are some things to consider when deciding when to visit Sin City.


Weather

Las Vegas is located in the Mojave Desert, which means it has a hot and dry climate. Summers can be scorching with temperatures exceeding 100 degrees Fahrenheit, while winters are mild with daytime temperatures in the 60s and 70s. The spring and fall seasons are considered the most pleasant, with temperatures ranging from the 70s to the mid-80s during the day and cooler evenings. If you plan to spend a lot of time outdoors, such as hiking or golfing, the cooler months may be the best time to visit.

Events and Holidays

Las Vegas hosts a variety of events and festivals throughout the year, which may influence your travel plans. For example, the Electric Daisy Carnival in May attracts thousands of music fans, while the National Finals Rodeo in December draws rodeo enthusiasts from around the country. Other popular events include the Consumer Electronics Show in January, the World Series of Poker in June and July, and the Las Vegas Pride Parade in October.

If you're planning to visit Las Vegas during a major holiday, such as Thanksgiving, Christmas, or New Year's Eve, expect higher prices and larger crowds. However, Las Vegas is known for its extravagant holiday decorations and celebrations, so it can be a magical time to visit if you don't mind the crowds.

Budget

The cost of travel and accommodations in Las Vegas can vary greatly depending on the time of year. Peak season is generally considered to be from March to May and September to November, when temperatures are milder and many events take place. During this time, prices for hotels, flights, and activities may be higher, and crowds may be larger.

If you're looking to save money, consider traveling during the summer or winter months, when prices are typically lower. Keep in mind that during the summer, you'll need to plan for the heat and may spend more time indoors, while winter evenings can be cooler.

Activities

Las Vegas has something for everyone, from world-class entertainment and shopping to outdoor adventures and family-friendly activities. Your choice of activities may influence the best time to visit. For example, if you're planning to hike in nearby national parks or visit the Hoover Dam, spring and fall are ideal times to avoid extreme heat.

On the other hand, if you're looking to take advantage of the city's pools and nightlife, summer may be the best time to visit. Many of the pools and nightclubs have outdoor areas that are only open during the warmer months.

Overall, the best time to travel to Las Vegas depends on your preferences and priorities. Consider the weather, events, budget, and activities you plan to do during your trip to determine the optimal time to visit. Keep in mind that Las Vegas is a bustling city year-round, so no matter when you visit, you're sure to have a good time.