Found

142

results listed below in

Articles
CASINO GAMBLING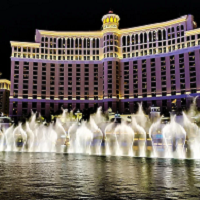 The Bellagio in Las Vegas is a luxurious and upscale hotel and casino that offers a wide range of gambling options for all types of players. Located on the famous Las Vegas Strip, the Bellagio is known for its impressive selection of games and top-notch entertainment.

One of the standout features of the Bellagio's gambling options is the vast array of slot machines available. The casino boasts a wide range of classic three-reel slots as well as the latest and most popular video slots, ensuring that there is something for every type of player. The slots at the Bellagio are known for their high payouts and exciting themes, making them a popular choice among guests.
Continue reading →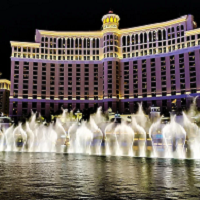 The Casino floor at the Bellagio in Las Vegas is a stunning and upscale gambling destination that offers a wide variety of games and entertainment options for all types of players.
Upon entering the casino, guests are immediately struck by the luxurious atmosphere and grandeur of the space. The high ceilings and elegant decor, complete with sparkling chandeliers and marble flooring, give the casino a feeling of opulence and refinement.
Continue reading →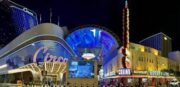 The Sports Book at Circa Casino in Las Vegas is a state-of-the-art sports betting facility that offers a unique and exciting experience for sports fans and betting enthusiasts. With its cutting-edge technology and luxurious design, the Sports Book at Circa is quickly becoming one of the most popular sports betting destinations in Las Vegas.
Continue reading →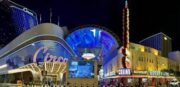 The Circa Resort Casino in Las Vegas is a dazzling and impressive addition to the city's skyline. As you step onto the casino floor, you're immediately struck by the modern, sleek design that combines elements of classic Vegas with a contemporary edge. The overall effect is impressive and immersive, with every detail carefully considered to create an unforgettable gaming experience.
One of the standout features of the casino floor is its size. With over 135,000 square feet of gaming space, there's no shortage of options when it comes to table games, slots, and more. The sheer scale of the casino is breathtaking, and it's easy to get lost in the excitement and energy of the space.
Continue reading →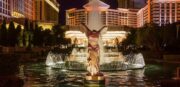 Caesars Palace is an iconic casino resort located in the heart of Las Vegas. With a history dating back to 1966, this luxurious resort is renowned for its opulence, glamour, and top-notch amenities. One of the biggest draws of Caesars Palace is its world-class casino, which offers a vast array of gaming options and an exciting atmosphere that attracts players from all around the world. In this review, we'll take a closer look at the gambling experience at Caesars Palace and explore what makes it such a standout destination for players.
First and foremost, the casino at Caesars Palace is a sprawling 124,181-square-foot space that offers an incredible selection of games. There are more than 1,300 slot machines available, ranging from classic three-reel games to the latest video slots with multiple paylines and exciting bonus features. These machines cover a wide range of denominations, so players of all budgets can find a game that suits their needs. Additionally, there are numerous progressive jackpot games available, including popular titles like Wheel of Fortune and Megabucks, which can offer life-changing payouts to lucky players.
Continue reading →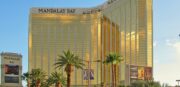 If you're looking for a world-class gaming experience in Las Vegas, the Mandalay Bay Casino Floor is the place to be. With over 135,000 square feet of gaming space, this casino offers everything from classic table games to the latest slot machines and electronic games.
The casino floor at Mandalay Bay is designed to provide a fun and engaging gaming experience for players of all levels. The atmosphere is lively and upbeat, with the sounds of slot machines and the clinking of chips creating a festive ambiance. The dealers and staff are friendly and knowledgeable, making sure that every player feels welcome and comfortable.
Continue reading →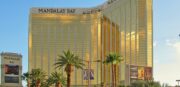 Gambling at the Mandalay Bay in Las Vegas is an experience that's not to be missed. As one of the city's premier destinations for gaming, the Mandalay Bay offers a wide range of games and activities that are sure to appeal to both casual gamblers and seasoned pros.
The first thing you'll notice when you step into the Mandalay Bay casino is the sheer size of the place. With over 135,000 square feet of gaming space, the casino is one of the largest in the city. And with over 1,200 slot machines and 60 table games to choose from, you'll never run out of options.
Continue reading →