What are the average costs for a 7 day trip to Las Vegas?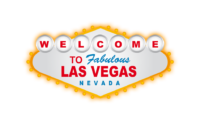 Las Vegas is a popular tourist destination known for its vibrant nightlife, world-class entertainment, and luxurious resorts. However, the cost of a trip to Las Vegas can vary widely depending on several factors such as the time of year, your preferred activities, and your budget. Here is a breakdown of some of the typical costs you can expect during a 7-day trip to Las Vegas.


Accommodation

The cost of accommodation in Las Vegas can range from budget-friendly to ultra-luxurious. On average, a mid-range hotel room can cost between $80 to $200 per night. However, during peak season, the rates can be much higher, and you might have to pay a resort fee, which can add up to $40 per night. If you're looking for a more upscale experience, expect to pay between $250 to $500 per night.

Food and Drinks

Las Vegas is known for its world-class dining and culinary scene, but it can also be a bit pricey. On average, expect to pay around $15 to $25 for breakfast, $20 to $30 for lunch, and $30 to $50 for dinner per person at a mid-range restaurant. If you prefer a more upscale dining experience, you can expect to pay $100 or more per person.

Drinks at bars and nightclubs can also be expensive, with cocktails typically costing between $10 to $20, and beer or wine costing around $8 to $12. If you're on a budget, you can find cheaper drinks at happy hour specials or at off-Strip bars.

Entertainment

Las Vegas is known for its world-class entertainment, from headlining shows to nightclub parties. The cost of entertainment can vary widely, but expect to pay around $100 to $200 for a ticket to a top show or concert. If you're looking to hit up some of the city's hottest nightclubs, expect to pay a cover charge of $20 to $50 per person.

Activities

There are plenty of activities to enjoy in Las Vegas beyond the typical casino experience. Outdoor adventures such as hiking, horseback riding, and kayaking can be found just outside the city and cost around $100 to $200 per person. Visiting attractions such as the High Roller Observation Wheel, Madame Tussauds, and the Mob Museum can cost around $20 to $30 per person. If you're interested in visiting multiple attractions, consider purchasing a Las Vegas Explorer Pass, which offers discounts on multiple attractions.

Transportation

Getting around Las Vegas is relatively easy and inexpensive. Taxis and ride-sharing services such as Uber and Lyft are widely available and can cost around $10 to $20 for a short trip. If you plan on renting a car, expect to pay around $30 to $50 per day, plus additional fees for insurance and parking.

Tips and Taxes

When planning your budget, don't forget to factor in tips and taxes. It is customary to tip service staff such as servers, bartenders, and housekeeping staff. A standard tip is around 15-20% of the total cost of the service. Additionally, Nevada has a sales tax rate of 8.25%, which applies to most goods and services.

Overall Cost

Based on the above estimates, a 7-day trip to Las Vegas can cost anywhere from $1,500 to $5,000 or more, depending on your preferred level of luxury and activities. To keep your costs down, consider staying at a budget-friendly hotel or booking a package deal that includes flights and accommodations. Also, consider visiting during the off-season, when hotel rates and other costs may be lower.

In addition to the above costs, it's important to keep in mind additional expenses such as travel insurance, souvenirs, and unforeseen expenses. It's always a good idea to have a buffer in your budget for unexpected expenses or emergencies.

If you're looking to save money during your trip to Las Vegas, there are several ways to cut costs. One option is to take advantage of free attractions and events such as the Bellagio Fountains, the Mirage Volcano, and the Wildlife Habitat at the Flamingo. Another option is to dine at budget-friendly restaurants or take advantage of happy hour specials.

It's also a good idea to set a budget before your trip and stick to it. This can help you avoid overspending on activities or shopping. Consider using a budgeting app or tool to track your expenses and stay on top of your finances.

In conclusion, the cost of a 7-day trip to Las Vegas can vary widely depending on your preferences and budget. Accommodation, food, drinks, entertainment, activities, transportation, tips, and taxes are all factors to consider when planning your budget. By doing some research, setting a budget, and taking advantage of cost-saving strategies, you can enjoy all that Las Vegas has to offer without breaking the bank.