Drifting Ride Along Experience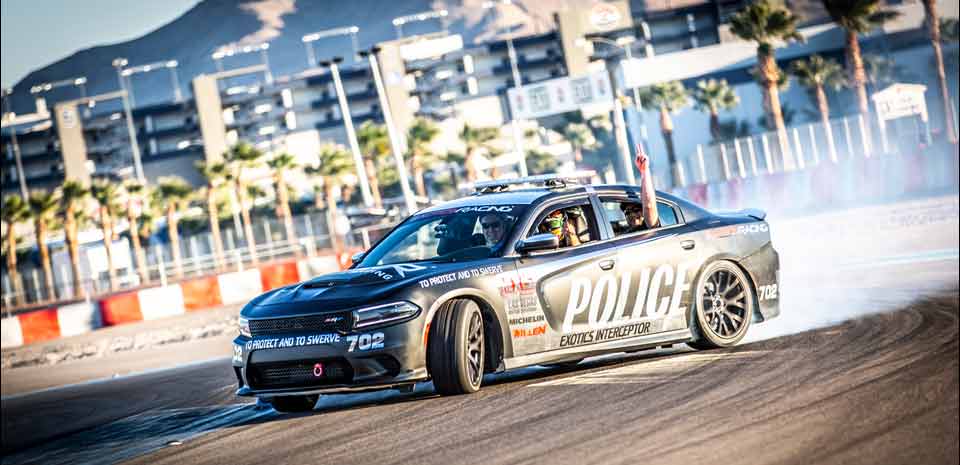 Exotics Racing has a whole new ride-along experience, and it's sure to get your adrenaline pumping. Hop into the passenger seat of a tricked-out Dodge SRT Hellcat while a professional driver takes you on a ride filled with burning rubber and high-speed drifting fun.
If you've never heard of drifting before, it's basically skidding sideways in smoke-filled, tire-screeching style. If you want to see it in action to start getting pumped up for your ride, the Fast & Furious franchise is the perfect place to start. Just try not to get so excited that you try pulling a few donuts in your minivan and leave the drifting to the professionals. 
Drifting Ride Along Experience Location
The Drifting Ride Along Experience address is
7065 Speedway Blvd Las Vegas, NV 89115
Drifting At Las Vegas Motor Speedway
Map Location Of The Las Vegas Motor Speedway