Love Hikes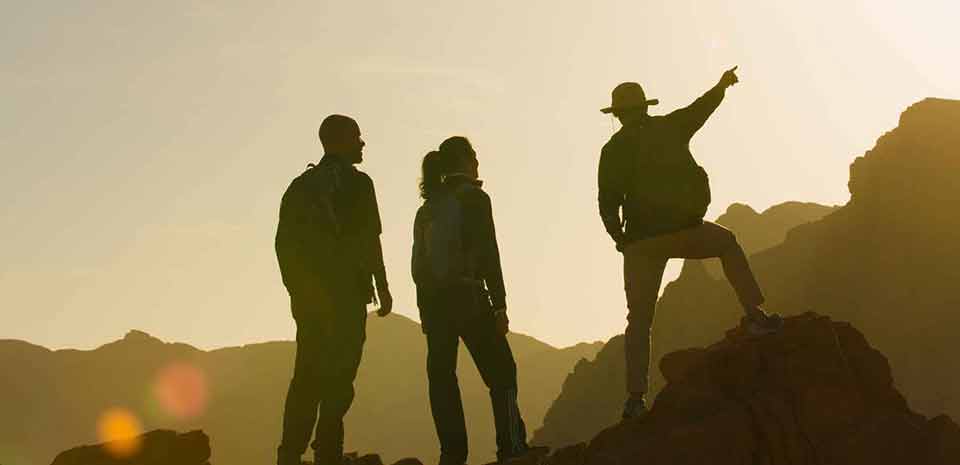 Mother Nature can be a total show-off, and there's no better place to witness her strutting her stuff than the Valley of Fire State Park.
Spend a few hours sweating off last night's sins while enjoying the spectacular scenery as you go on a guided hike through the state park.  Depending on how gutsy (or hungover) you're feeling that day, you can choose your hike from three different levels of difficulty. Friendly, moderate or intense hikes can even be customized to whatever time you roll out of bed.
You can choose from sunrise (assuming you've made it back to your room before then), afternoon or sunset. After your complimentary hotel-pickup, you'll head to the state park and check out the visitor's center before your adventure begins. Dotted with cool sandstone formations, Nevada's oldest state park features rich copper rock and Indian petroglyphs dating back 3,000 years.
Crawl across plateaus and squeeze through passages to take the most jealousy-inducing pictures your social media friends will gush about. Considered some of the most beautiful terrain in southern Nevada, your guide will spill all the details on the who's, the what's and the where's from this awesome region.
Love Hikes Location
The Valley of Fire State Park is the oldest state park in Nevada and is northeast of Las Vegas
Map Location Of The Valley of Fire State Park